"If I didn't define myself for myself, I would be crunched into other people's fantasies for me and eaten alive."
- Audre Lorde
LaQuasha Logan is a Chicago native who currently resides in Milwaukee, Wisconsin. As a graduate of the illustrious Fisk University with a Bachelor's of Arts degree (BA) in English, she has dedicated her life to the field of urban education. She currently works as a high school educator, and this propelled her to begin Dear Black Girl: A Collective Love Letter. She has obtained a Masters of Arts degree (MA) in Women and Gender Studies from Loyola University Chicago and an Education Specialist degree (Ed.S) from National Louis University. With this knowledge LaQuasha focuses on culturally relevant pedagogy and infusing work by people of color into literacy classes.
LaQuasha has seen and experienced many things, all of which have informed her life, beliefs, and mentality. As a daily survivor of depression and anxiety, LaQuasha has come to realize that her growth, her story, is one that could possibly help young black girls and women discover themselves and their purpose, just like she has.
"No person is your friend who demands your silence, or denies your right to grow."
- Alice Walker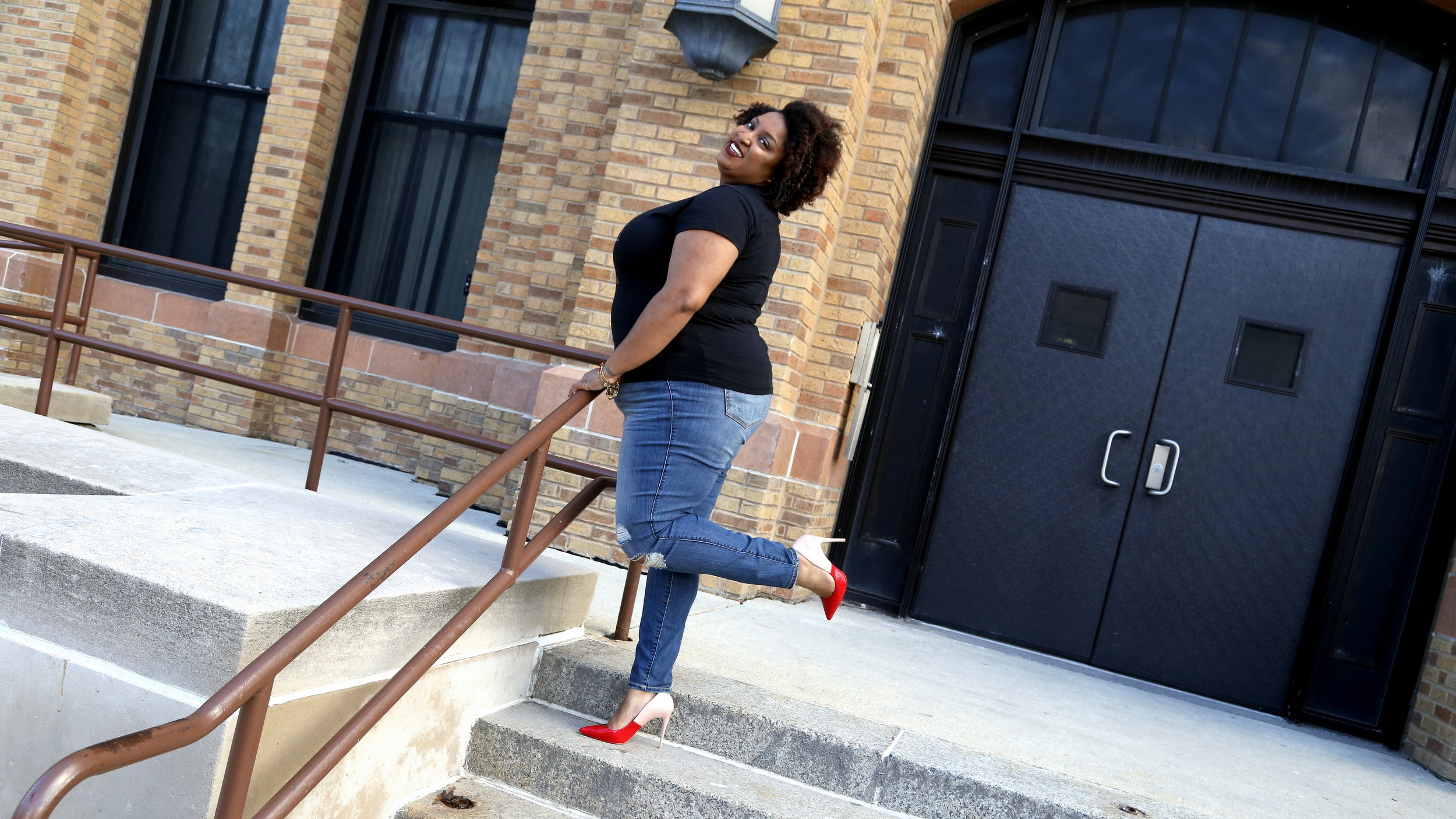 Dear Black Girl was birthed through a group chat. Four best friends since high school realized that they loved their blackness, womanhood, and everything that came along with it, but realized that they didn't have a space outside of that group chat and a bunch of others to really explore it. It started off as a book club and grew to be so much more.
Laquasha took the lead and DBG evolved. Transitions occurred and Dear Black Girl became the space Laquasha used to share her experiences with mental health, spirituality, and black womanhood. The vision became clearer and Dear Black Girl and it's creator are on their way to places that, although unexpected, are both embraced and welcomed.
"A crown, if it hurts us, is not worth wearing."
-Pearl Bailey
Mission
The Mission of Dear Black Girl: A Collective Love Letter is to nurture self love, identity, and purpose in and for black women and teens by focusing on mental health, spirituality and life values.
Vision
The Vision of Dear Black Girl: A Collective Love Letter is to provide an interactive safe space for black women and teens to love themselves and others, practice self care and explore parts of them that they have either been afraid to or told that they were not supposed to.
"I do what I do because I wouldn't be who I am if I did not have women in my life who not only look like me, but loved me unconditionally and made me feel as if I can conquer the world. Because of them, I am conquering my world and helping those around me conquer theirs, too." - Laquasha